DEL RIVER'S BIOGRAPHY LIST: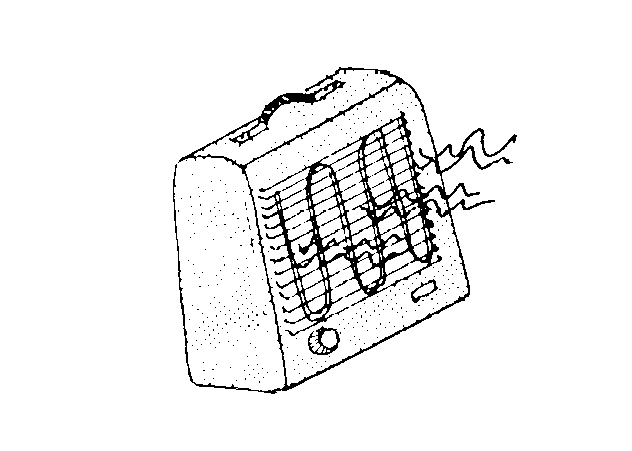 RADIO SHOWS
W.I.T.R.-FM 89.7 - Whole Lotta Shakin'(a.k.a.- Psychedelic Sunday/Boss Beat)
Del's Corner/Del's Dogs(of the week) & Rochester Sessions -60's Local Band feature
W.P.X.Y.-FM 98 - Morning Show
Guest Radio Personality (on tape)
W.K.L.X (now W.B.B.F.) - Morning Show (cancelled)
FM-99/WBBF Co-writer w/ Gene Filiaci and John Pirincci
K.A.L.X. (in Calif.) - Arranged radio interview w/The Pandoras
VIDEO SHOWS (local access):
THE HUMOR ROOM Comedy skit show on G.R.C. Cablevision
Writer, Soundman, Actor, co-producer of Live Show
HERB IITCH BOX Call-in talk show with Gary Mooney
Camera & Soundman, Interviewer
BOSS BEAT SHOW Rock & Roll /Interview Show (cancelled-incomplete)
Interviewer (featured Fertility Rite Bros.)
GARY THE HAPPY PIRATE SHOW Children's Show (was on Fox 31- two seasons) Sound & Prop assistance (was to be a 'puppet')
HERBIE J. SHOW Variety/Talk show (at R.A.P.A.- planned, but never produced)
LIFE W/OUT SHAME-Adult "sex" show - Bit-Part Actor (nothing dirty!!)
DEL'S BANDS: (not many gigs, but worth mentioning)
INSIDERS, PROJECTILES, FADEAWAYS - percussive instruments/backing voc..
IT'S MY PARTY - (girl group) - percussive instruments/unused lyrics
FERTILITY RITE BROS,/QUATLOOS - percussive inst./backing voc./m.-c.
THE ELECTRIC COWBOYS - vocal/lyrics/producer
McFADDEN'S PARACHUTE/TOKYO LOVE VIOLETS - vocal/lyrics/ percu ssion
THE BROKEN HEARTS [was to feature ex-Garth Brooks drummer K.C. Cochran)
SPILT MILK (comedy group)
SKETCHY DETAILS (comedy group) - writer; kicked-out!
THE FUGITIVES/EARTHLINGS - open mic vocal only