DEL'S SONGS RECORDED BY OTHERS: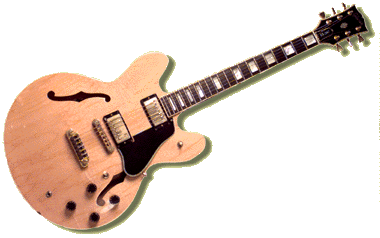 CURRENTLY ON COMPACT DISC:
Flower City Pop -The Rochester Underground Pop Scene -Rocket Racket Records.
Features: "Mr Know it All" by Luther & the BBB's
McFadden Parachute -Saxon Recording (Promo Only)
Features "Stop Pushin Me" (Full Band re-recording)
McFadden's Parachute - Mid-1960's Garage Punk Rock - Spunk Records-SP008
features: "Love Me Now" "Stop Pushin' M" "Only Half Of What Could've Been"
McFadden's Parachute -Lost in Space -(see-"cassette listing") -Saxon (?)
Squires Of The Subterrain - Pop! - Rocket Racket Records
features: "East Coast Surfin:

AVAILABLE ONLY ON CASSETTE:
McFadden's Parachute - Physical Culture Sanitarium
features: "Life At The Bottom" "The Anger And The Rage"
McFadden's Parachute - Just A Minute, Man!
features: "All I Need Is Someone Who Listens"
McFadden's Parachute - The Smell Of Incense
features: "Cast In Stone" (original version)
McFadden's Parachute - Musical Schizophrenia
features: "Castletown Clover"
MacFadden's Parachute-"Unplugged"
features: "The Power Of Words"
McFadden's Parachute - Lost In Space
features: "Fields Of Colour" "Flight #1" (w/Del -vocal & guitar)
Squires of the Subterrain -Super-Plexi Automatic
features: "East Coast Surfin" (same cut on Pop! CD)
Squires of the Subterrain -(Demo Tape -only)
features: "Disregard Your Policy" (title idea only)