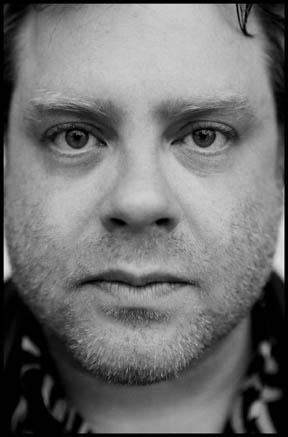 In Memory of Scott Palmer
from EASYSTAR'S Website:
JUN 7, 2006
JBB BASSIST SCOTT PALMER PASSES AWAY

Scott Palmer passed away today at 12 noon. As you may know, Scott was diagnosed with cancer in January of this year. The bass player for John Brown's Body since 2002, Scott was immediately a family member, blessing the band with his great warmth, humor, charm, and of course monstrous bass playing. He was a great man and friend to all, and Scott was also a true musician. He possessed a sound and style of his own, spent his time in the woodshed, and knew and studied all the greats that came before him. We are all sad beyond words to have lost him today.

A passionate musician, Palmer's career spanned many years and several bands including DJ Logic's Project Logic, world beat group Atlas Soul and, most recently, John Brown's Body. He stepped in to replace David Gould as the bassist for JBB in September of 2002 and had enjoyed touring and recording with the band ever since. His illness was shocking news to both the band and fans alike. Despite his reprieve from touring, however, he received constant love and support from his friends in the music world and his band mates looked forward to him rejoining the group following treatment.
"He is a member of JBB always," said his band.
---

Lotus STP Sessions with Scott Palmer:

Jezebel (demo, unreleased)

Tell Her it Drives Men Wild (Million Dollar Ring)

Okay (unreleased)

With Me (Million Dollar ring)

Time is Coming Soon (demo, unreleased)

Broke Down (alternate version, unreleased)

Other Side of Town (demo, unreleased)
If you have memories/photos of Scott that you wish to share,
please send them to me and I will post them here